Empress Building, Binley Road
First opened in 1934, the Empress Building - named in honour of Queen Victoria - is still popular decades later.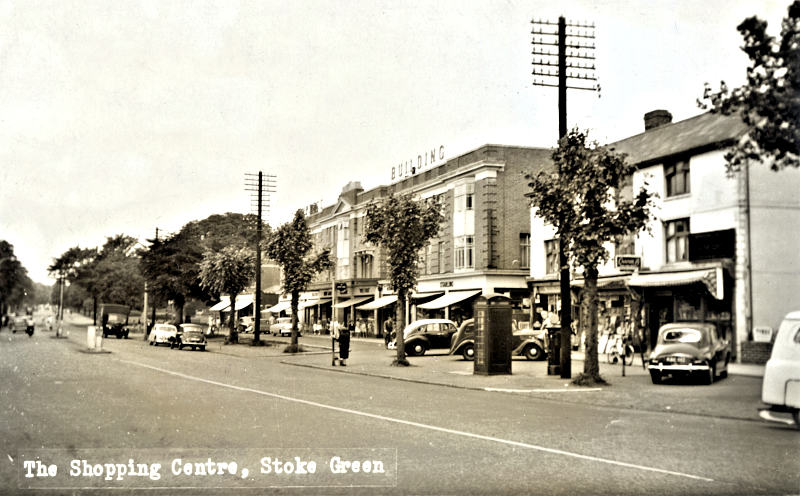 A click on the image will bring the small shopping centre into the 21st century, including the ever popular chippy and a plethora of modern cars - although with far less character than the old cars in my opinion. Sadly, the group of shops to its right, once home to the Stoke Hardware Stores and Herron's Post Office, have disappeared. I recall their replacement being the One Stop supermarket, which opened in May 1970, followed by Fine Fare and then Kwik Save, before being bulldozed to make way for Iceland and Lidl, built in 2008.
You might wish to read more about the history of the Empress Building in my Articles section, or see a Coventry Evening Telegraph article about the One Stop store being opened.