Church Lane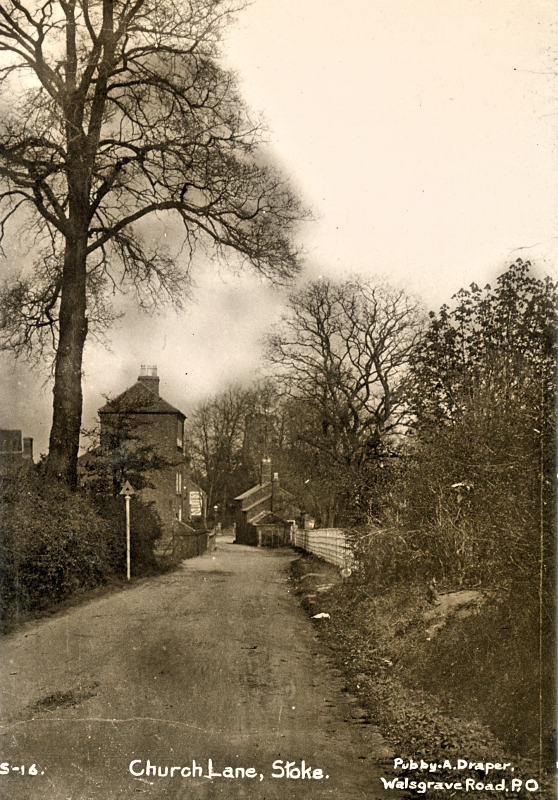 It's a different world! Beautiful photos like this help to remind us that our Coventry district of Stoke was once a village in its own right, and not part of a major city.
As we look northwards along Church Lane here, we see the tower of St. Michael's parish church through the trees, the rear of the old Rose & Crown pub on the left corner, and some little cottages on the right. How easy it is to imagine we are in any English country village.
The Rose & Crown depicted here is not the same building we use today, which was built shortly before its re-opening in February 1925. More information about that can be found on the Coventry's Pub History website.
Not long before this photo was taken, the church had a change of name. It had previously been dedicated to St. Chad before becoming St. Michael's.
Clicking on the old photograph will reveal the 2022 view, which isn't too unpleasant. Even though the necessary modernisation has been carried out, with houses and cars, we still have an avenue of trees lining the street, and the gateway to the church on the other side of Walsgrave Road is still visible, although it's larger then previous - a Lych-gate with gabled porch.