Ball Hill from the top
Here we are standing on the brow of Ball Hill, known widely until around the Second World War as Stoke Knob. Looking in the direction of the town centre we see just half a dozen shops, with most of what we now know as a shopping centre still being residential in this view from about 1918.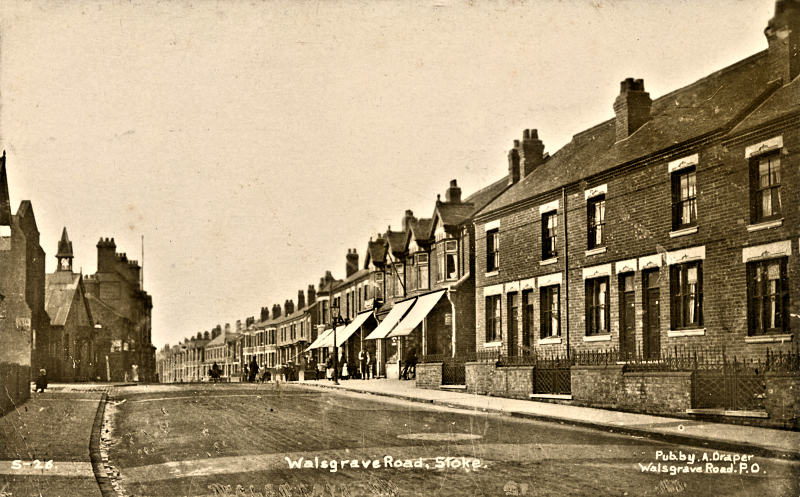 Clicking on the photograph will reveal the 2022 scene, and instantly we can see that virtually all the buildings have survived, with a change of use being the only obvious difference. Were the shops in 1918 adequate to serve the area, I wonder, or did the housewives traipse the mile or so into town to buy their goods from the many long shopping streets that we once had?