Church End and Rose & Crown, Walsgrave Road
A shot we're all familiar with in 2022 - a local pub, and a church hidden behind houses, set back from the usual urban thoroughfare - makes it so easy to forget that Stoke was once a village. However, let's click on the image to take ourselves back just over a century. Just prior to the First World War Stoke was a very different place indeed, mostly populated by fields.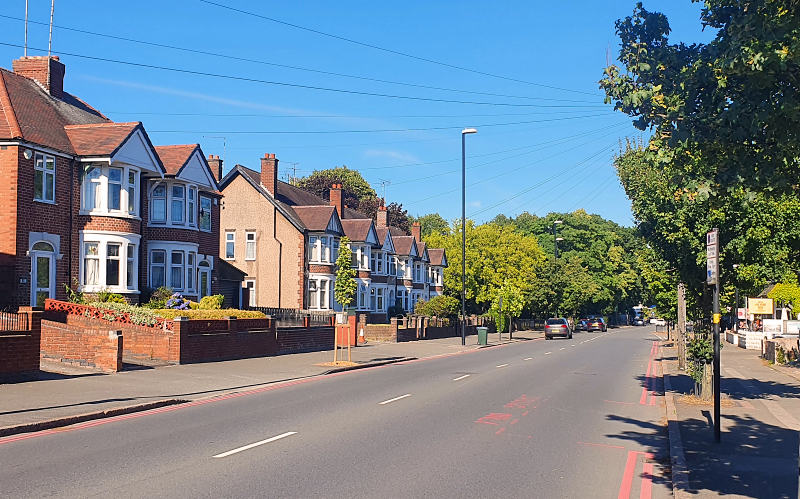 This 1913 photo shows just how rural it once was, with the small row of cottages, known as Church End, still standing on the grounds that now form the lawn in front of St. Michael's. Note also the taller building with large third storey windows, betraying signs of a former cottage business. These buildings, even when this photograph was taken, were already being earmarked for demolition, although this didn't happen until well after WW2. Sometimes, if you look carefully, you can still make out where the foundations have been grassed over.